I'm super excited to be linking up with Farley for her infamous Currently...September issue!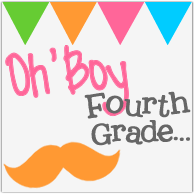 Here's mine:
Listening- I don't know why but I *have* to run the dishwasher at night...running it in the morning is just throwing me right off!
Loving
- HUGE shout out to
Kassie
for her brilliant design!!! Some of you may have noticed that I already had a makeover about a month ago, and although I liked it, it just wasn't me. So this time, I followed my instincts and went with bright, bold, and colorful....that's more like it! Kassie was *so* fabulous to work with; I started off not having a clue of what I wanted but grew more and more particular as we went along. Kassie was super patient and so quick to constantly send me visual updates of what was going on with my little blog. It made the process so smooth, and I cannot believe how fast she got it all done
(despite working on several other blogs at the same time!)
. Thanks, Kassie!!!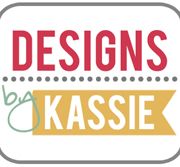 Thinking- I've just begun reading The Happiness Project and am inspired by her first challenge (I won't say much more in case some of you want to read it!). Since then, I've been dying to clean out one black-hole of a closet and my "craft room" (that is currently more full of things that just don't have a place rather than craft supplies). I'm not done it yet, but I already recommend you read this:
Wanting- I just woke up and every morning I have my ginormous mug of green tea...I went straight to my blog today so I'm craving my daily dose!
Needing- almost every morning now I wake up with lower back pain. Stupid mattress.
My three goals for September:
1. Fall is my absolute *favourite* season. I love watching the leaves change, getting to whip out my fall wardrobe, the crisp air, the smell of my pumpkin candles....so my goal is to go for a walk EVERY day. It doesn't have to be a long walk, but it will be enough to "make my heart happy," as Farley says ...Plus my puppy will thank me, too!
2. I'm always grumpy when I get home, have to make dinner, but don't know what to make. This month, I'm going to make my life easier and plan (and prep, if possible) our week's meals ahead of time. Just thinking about it makes me happy.
3. Getting back into school routine always stresses me right out. There are so many unanswered questions and it takes next to noting to overwhelm me and make me panic. In September, I'm not going to sweat the small stuff and not think 5 days ahead. one.day.at.a.time. And if that doesn't work: red wine and a bubble bath should do the trick!